Welcome to G's, y'all, your downtown Haverhill restaurant with "Texas Southern Flare!"
We are Matt and Denise Gaiero, the owners of G's. We first opened our doors in March of 2019 when we returned to Matt's hometown of Haverhill after spending a few years in Austin, TX (Denise is originally from Corpus Christi, Texas). We knew it was the right time to finally go for our dream of owning our own restaurant. We have both spent our careers working in and managing restaurants in both MA and TX, and we knew we had a unique concept that would be well received. We believe strongly in supporting our local economy and community which is why at G's, you will see rotating art displays on our walls made by local artists and we are regulars at the Haverhill Farmers Market every week. Our menu offers a unique blend of traditional Tex-Mex inspired dishes and flavors, made with locally sourced ingredients; creating what we believe is the perfect mix of Texas-flare with the quality and familiarity of New England seasoning every dish… and even some of our cocktails!
We are approaching our third anniversary, a milestone we are proud of and grateful for, thanks to the support of our customers and community. We enjoy nothing more than the regular company of our loyal customers and appreciate each of our new guests for giving G's a try. We hope to see y'all again and again!
Cheers!
Matt & Denise Gaiero
Owners, G's est. 2019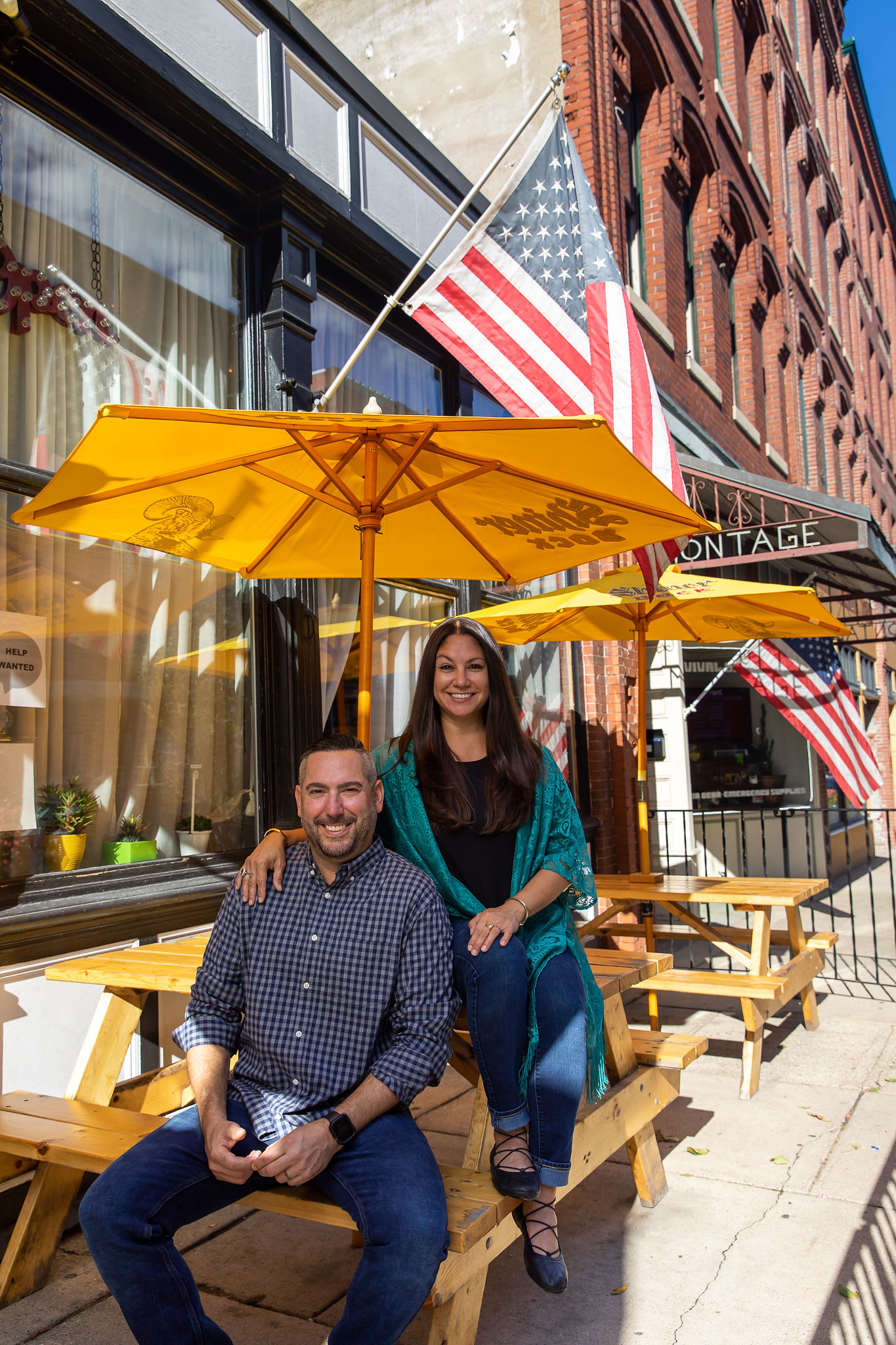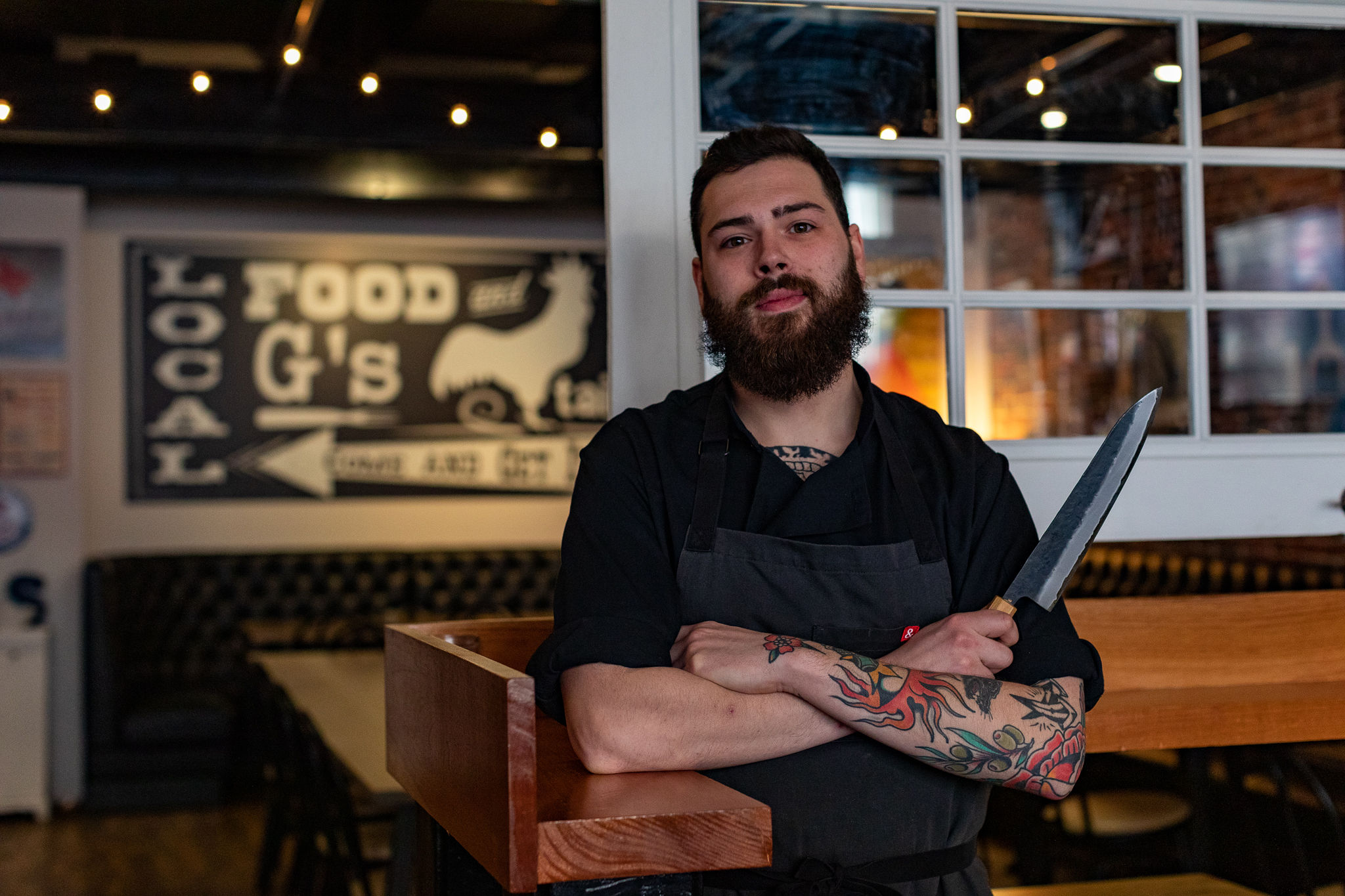 Chef Kevin Murphy
Chef Kevin Murphy has been cooking creative and diverse dishes in the Merrimack Valley and Seacoast area for over a decade. Starting as a Prep Cook his passion and drive was noticed by a well renown Italian Restaurant and Chop House where he rose from prep cook to Sous Chef to Executive Chef. Special features he created became staples on their menu and his personality and passion created new opportunities. As new locations were opened his energy and expertise were utilized in training and building the new teams as well as contributing to new menu creation. Quality, teamwork, and creativity have been guiding criteria for Chef Murphy
Over a year ago his culinary journey brought him to G's Texas Southern Flare were he immediately saw that owners Matt and Denise shared the same values; teamwork, quality, and desire to create not only great food but also a great experience. In August 2021 Chef Kevin Murphy was presented the Best Chef Award "the Tasty Awards" during restaurant week which voted on by diners.
Matthew Holbrook, G's Manager
Matthew was born and raised in Columbia, MD. Growing up playing sports and with parents who had both worked in restaurants, he found a love for the industry at a young age. The energy of the kitchen and bar were the perfect blend of competition and social interaction. After high school he moved to the Merrimack Valley where he has worked for several successful restaurants. Steadily working up from dishwasher to bartender he became a manager by the age of 22. He believes in the importance of local restaurants and the way they serve the community. Whether it be mixing up your favorite cocktail, talking sports with regulars, or greeting new faces at the door, after almost 2 decades Matthew still enjoys working every day in the industry he loves.